Meet Dr. Robert Lichtenstein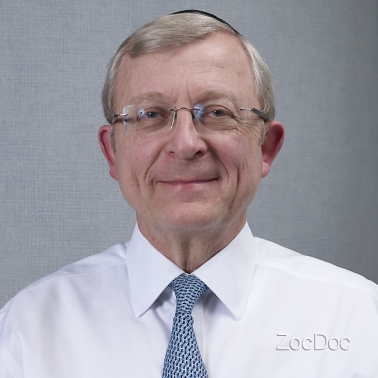 Dr. Robert Lichtenstein graduated cum laude from Brooklyn College, City University of New York in 1969. He undertook his dental studies at the world-renowned Temple University School of Dentistry, and graduated with his Doctorate of Dental Surgery in 1972.
Dr. Lichtenstein holds fellowship status with the prestigious International Congress of Oral Implantologists, which represents one of the highest attainable award statuses in the field of dentistry. He currently maintains an office in Manhattan and serves as the clinical director of Affiliated Cosmetic Dentists of New York, located on Lexington Avenue.
Dr. Lichtenstein's preeminent training and experience enable him to treat the full range of dental problems, from the simplest single-tooth restoration to full-mouth rehabilitation. He is particularly concerned about comfort level and anxiety reduction for his patients, and uses a wide range of sedation techniques to virtually eliminate any discomfort. He is also skilled in the newest non-surgical treatments for gum disease as well as traditional approaches. His areas of particular concentration involve preventive dentistry, both diagnostics and treatment, related to the saving of teeth before disease even occurs.
Dr. Lichtenstein strongly believes that quality oral care is not complete unless the patient's cosmetic needs are met. Oral care must achieve the best cosmetic level as well as be fully functional; in other words, patients must look and feel great! In his practice, Dr. Lichtenstein is also keenly sensitive to the financial as much as the aesthetic needs of his patients. His easy smile and quick humor set patients quickly at ease.
With a career that has been highlighted by numerous appointments and memberships in some of the dental profession's most distinguished organizations, Dr. Lichtenstein also belongs to the New York Second District Dental Society and the International Congress of Oral Implantologists. He has served as an editorial consultant to The Implantologist, one of the field's leading specialist publications. He has also been an invited guest lecturer on advanced implantology at several national dental conventions, including the prestigious American Dental Association.
Dr. Lichtenstein is active in local community activities and with numerous charities. His philanthropic duties are well-known in his community, and his work with various fundraising projects shows a long history of great civic responsibility.
Born in France and immigrated to the United States at age ten, Dr. Lichtenstein's early multi-cultural background contributed significantly to his personal development. He is fluent in several languages besides English, including French, Yiddish, Hungarian, and Hebrew. He enjoys travel and experiencing other cultures, and has taken holidays throughout Europe and Israel. Dr. Lichtenstein resides in Brooklyn and in his spare time maintains a close family relationship with his wife Gisele, and their children and grandchildren.