25% Off Of All Dental Impants Procedures
People are living longer than ever, and while regular brushing, flossing, and checkups allow many of us to maintain our natural smiles for a lifetime, sometimes our teeth just can't keep up. If you've lost a tooth (or a few teeth) due to injury or disease, dental implants can rejuvenate both your smile and your oral health.
An implant is a synthetic tooth root in the shape of a post that is surgically placed into the jawbone. The "root" is usually made of titanium: the same material used in many replacement hips and knees, and a metal that is well-suited to pairing with human bone. A replacement tooth is then fixed to the post. The tooth can be either permanently attached or removable. Permanent teeth are more stable and feel more like natural teeth.
Call Us 212.682.7200
Meet Our Doctor
Dr. Robert Lichtenstein graduated cum laude from Brooklyn College, City University of New York in 1969. He undertook his dental studies at the world-renowned Temple University School of Dentistry, and graduated with his Doctorate of Dental Surgery in 1972.
Dr. Lichtenstein holds fellowship status with the prestigious International Congress of Oral Implantologists, which represents one of the highest attainable award statuses in the field of dentistry. He currently maintains an office in Manhattan and serves as the clinical director of Affiliated Cosmetic Dentists of New York, located on Lexington Avenue.
Dr. Lichtenstein's preeminent training and experience enable him to treat the full range of dental problems, from the simplest single-tooth restoration to full-mouth rehabilitation. He is particularly concerned about comfort level and anxiety reduction for his patients, and uses a wide range of sedation techniques to virtually eliminate any discomfort. He is also skilled in the newest non-surgical treatments for gum disease as well as traditional approaches. His areas of particular concentration involve preventive dentistry, both diagnostics and treatment, related to the saving of teeth before disease even occurs.
What Client's Have To Say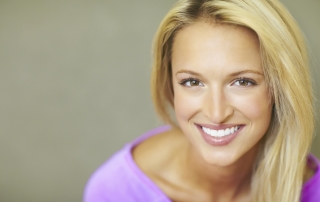 Linda Lopez
I decided to go to Dr. Lichtenstein, after seeing excellent reviews online and every single one of them was accurate. I was really nervous having not visited a dentist in a few years and Dr. Lichtenstein, made me instantly feel at ease and reassured me he was going to take good care of me. All of the staff are very warm and friendly and the office is very clean. I needed a deep cleaning, two root canals and decided not to have any numbing shots. Dr. Lichtenstein, was very gentle and fast so any discomfort was minimal. I will be recommending Dr. Lichtenstein, to friends and family from now on!
Book Your Appointment Now! 212.682.7200