25% Off Of All-Porcelain Crown with Exam and X-rays
Crowns are a cosmetic restoration used to strengthen a tooth or improve its shape. Crowns are most often used for teeth that are broken, worn, or partially destroyed by tooth decay.
Crowns are "cemented" onto an existing tooth and fully cover the portion of your tooth above the gum line. In effect, the crown becomes your tooth's new outer surface. Crowns can be made of porcelain, metal, or both. Porcelain crowns are most often preferred because they mimic the translucency of natural teeth and are very strong.
Crowns or onlays (partial crowns) are needed when there is insufficient tooth strength remaining to hold a filling. Unlike fillings which apply the restorative material directly into your mouth, a crown is fabricated away from your mouth. Your crown is created in a lab from your unique tooth impression which allows a dental laboratory technician to examine all aspects of your bite and jaw movements. Your crown is then sculpted just for you so that your bite and jaw movements function normally once the crown is placed.
Call Us 212.682.7200
Meet Our Doctor
Dr. Robert Lichtenstein graduated cum laude from Brooklyn College, City University of New York in 1969. He undertook his dental studies at the world-renowned Temple University School of Dentistry, and graduated with his Doctorate of Dental Surgery in 1972.
Dr. Lichtenstein holds fellowship status with the prestigious International Congress of Oral Implantologists, which represents one of the highest attainable award statuses in the field of dentistry. He currently maintains an office in Manhattan and serves as the clinical director of Affiliated Cosmetic Dentists of New York, located on Lexington Avenue.
Dr. Lichtenstein's preeminent training and experience enable him to treat the full range of dental problems, from the simplest single-tooth restoration to full-mouth rehabilitation. He is particularly concerned about comfort level and anxiety reduction for his patients, and uses a wide range of sedation techniques to virtually eliminate any discomfort. He is also skilled in the newest non-surgical treatments for gum disease as well as traditional approaches. His areas of particular concentration involve preventive dentistry, both diagnostics and treatment, related to the saving of teeth before disease even occurs.
What Client's Have To Say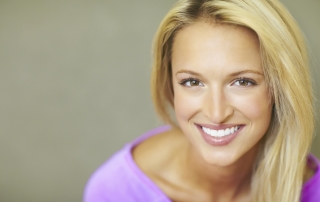 Linda Lopez
I decided to go to Dr. Lichtenstein, after seeing excellent reviews online and every single one of them was accurate. I was really nervous having not visited a dentist in a few years and Dr. Lichtenstein, made me instantly feel at ease and reassured me he was going to take good care of me. All of the staff are very warm and friendly and the office is very clean. I needed a deep cleaning, two root canals and decided not to have any numbing shots. Dr. Lichtenstein, was very gentle and fast so any discomfort was minimal. I will be recommending Dr. Lichtenstein, to friends and family from now on!
Book Your Appointment Now! 212.682.7200